The Friends of ATWC support ATWC to carry out its valuable work by volunteering their time, donating goods or money and supporting fundraising events and initiatives.
The Committee of the Friends of ATWC meets monthly to plan events to support ATWC and look at new ways of growing the Friends' group.
Our Friends support us in all sorts of ways – from providing dinners at Granger Grove most fortnights and helping with other catering to knitting warm clothes for the children we help or donating goods such as toys, household items and furniture.
Friends' fundraising has included raising money to buy a new minibus for ATWC's Mellow Parenting programme, buying new microwaves and clothes dryers for Granger Grove and donating equipment to St George's and St Mary's preschools.
Even if you have just one of two items to donate or a few hours to spare, we'd love to hear from you.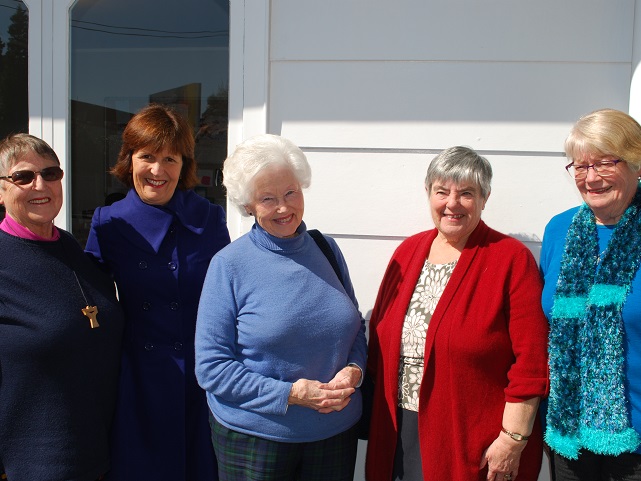 GRANGER GROVE DINNERS
Join our team to provide dinners for the women and children who are learning vital life and parenting skills at Granger Grove ATWC's on-site residential parenting programme. Contact Lesley Anderson by email: [email protected]
donating goods
We need items such as good quality second hand children's clothes and toys, furniture and household appliances, towels and linens and cleaning products. We also collect items for St George's and St Mary's preschools including craft supplies and children's books and fund raise for bigger items like playground equipment. You can drop off small donated goods to ATWC at is St Mary's Centre headquarters at 10 Beatty St, Otahuhu, Auckland 1640.
HAND MADE CLOTHES & QUILTS
Children's clothes such as hand knitted or crocheted scarves, hats, slippers and jumpers are always gratefully accepted by Granger Grove and Family Start families. Thanks to our supporters' generosity we can also give Granger Grove mothers beautiful handmade quilts as a graduation presents.
RUTH PRETTY CHRISTMAS CAKES
You can donate to ATWC by buying a delicious and beautifully boxed fruit cake made by renowned chef Ruth Pretty. If you would like to order these delicious Christmas cakes please contact reception on 276 3729.
Fill out this form to become a Friend of ATWC